FROM A GREEK VEIN


To Her Inexpugnable Majesty and Unutterable Grace,
Pierrina Andritsi
The awesome and awful love that erupted me, her clueless 'Adonis' (o d epeita qewn iothti kai aish aqanath parelekto qea brotoV, ou safa eidwV), English into experiences uncharted in the postmodern world, a forlorn passion that left me in some not altogether comforting company:
Purple haze all in my brain
Lately things just don't seem the same
Actin' funny, but I don't know why
'Scuse me while I kiss the sky
Purple haze all around
Don't know if I'm comin' up or down
Am I happy or in misery?
What ever it is, that girl put a spell on me
Help me, Help me
Oh, no, no
Purple haze all in my eyes, uhh
Don't know if its day or night
You got me blowin', blowin' my mind
Is it tomorrow, or just the end of time?
Ooo, help me
Ahh, yea-yeah, purple haze, yeah
Oh, no ... help me
Tell me baby, tell me
I can't go on like this
You're makin' me blow my mind...mama
No... its painful, baby
and sent me scurrying to the Greek Classics for a map that at least had something to do with the territory.
caire, anasV, h tiV makarwn tade dwmaq ikaneiV,
ArtemiV h Lhtw he cruseh Afrodith
h QemiV hugenhV he glaukwpiV Aqhnh,
h pou tiV Cari twn deur hluqeV, aite qeoisi
pasin etairizousi kai aqanatoi kaleonatai,
h tiV Numfawn, ait alsea kala nemontai
h Numfwn, ai kalon oroV tode naietaousi
kai phgaV potamwn, kai pisea poihenta. English
When first I confessed my overwhelming, incontrovertible, hopelessly impassioned love, her reaction left me rather at a disadvantage: "I love you a little bit." I still wonder what she meant. I don't suppose it really matters in that I remain surrendered to the service of her Beauty and Grace anyway. Sigh...
Over the years I have had dozens of dreams in search of Pierrina. Occasionally I have found her as happened once in Java where she appeared glowing blue and white, so pure, so beautiful, there were no words at all. I asked my guru, Suwondo, about the dream and he said: "She will be a great ally when you return to the West." Considering transference, countertransference and the endless tangles of deep bonding brings to mind her initial oracular scold in 1970: "I've been looking for you!" Well, you've found me, and now I'm here looking for you. Anybody home?
Later, from 1981 to 1983, about three times a week I would awaken in her unspeakable grace, and, deeply pleased to be within her beatific presence, would lie quiet as if witnessing dew on a rose. I am a language teacher and every once in a while a unit would come up which asked a series of questions like, "What is your favorite movie?" "Who is the most beautiful woman in the world?" I always knew the answer to that one and would sometimes show a picture to prove it.
In Java she might be called a Sang Retna and a Lara Djonggrang, meaning beauty that so stuns that you draw back and find yourself looking upward in viewing her grace, as if saying, "Excuse me, miss, but aren't you far more beautiful or at least taller than you look somehow?", and feeling a need to genuflect. Some other examples of this phenomenon are Oprah Winfrey, Isabella Rossellini, Ieneke (Shakti, Isis, Kali, Bast, Sacolão, Kangdjeng Ratu Kusuma Agung Magung, lé/nduk, nduk/nduk, warm-sweet-warm, "Pensei que fosse calado." "Não, é só timidez.", Interfering manager snuffed, R.I.P., Dilmar, o carrinho boy, e o cafetão do sacolão, remains a threat., abdi dalem pijambak, "Isso não ia ser legal", "Ouch!", "I'm putting Wit's End in order!", ), Sela Ward, Magali Rolfsen (Gloria Isma'ili, "150 million Arabs can't be right", the Black Rose, Fuck Fest, Nefernefernefer, June 1, 1992: A trip to Europe with dear old dad, um, Rafael: "Não Precisa!"), Karen McDougal, Loreena McKennitt, Lynn Ferguson, Aung San Suu Kyi, Kelly Havel, Michelle Oliveira (Lamelelakalala, "body", "On my way down, I remember only too late...", The perfect example of a lara djonggrang: When I tried to remember her size, I thought she must be at least a medium and she is a petite."), Bu Adhi, Catherine Bell (Cybele, Kubelh, "Veiled Prostitution"), Enya ("Cottage in Cork"), Jolene Blalock, Lucy Liu, Stephanie Hoover, Consuela, Cris Kayser ("Valkyrja", Patricia: Banco Itaú), Emiko Kobashikawa, Wistiani,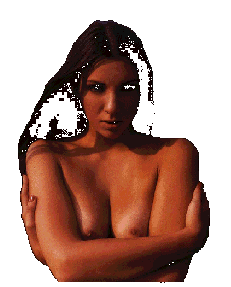 Yianna Hatzimichali (a virtual mirror site for Pierrina), Kimber West, Sue Somers ("I am the Law"), Clarisse Frechiani Lara Leite ("The Frechiani Flower", "Now at least I am sure I don't hate all lawyers!", "Keluarga Besar Kejaksaan -- Kusumaningratan", Justice of the Peace), Martha Stewart, Bel Melaragno (Since 1986: a friendship marked by gifts of lemons, roses, a body, CD, CD rom, blackberry plants, waffles, pancakes, supportive discussions of your relationships (family and otherwise) and then finally you tell me: "You've got your problems, I've got mine", "I do indeed. I'm in love with you!", Bel: a heavily burdened Great Mother of Ashur Innina-Dinitu filtering through Kubelh and then the callous indifference of the fearful Hra and then Juno in the putrid horror of the Caesars, an emotional cripple of Outstanding Quality, Moleca, "Sítio Sã e São", "Weltschmertz", "Neuróticos Anônimos" agora com capítulos não só em São João da Boa Vista mas também em São Paulo: Unrequited love's a bore!: "All I did was ask you to see my garden at Wit's End! née Sanctum. Wit's End because of people like you! Damn, Moleca, I miss you!", "I was born yesterday -- night of 17/18 November, 2006", "I never promised you a rose garden"), Dorothy Holland, Izabel (Lojas Nipon, I asked about velcro; Nipon did not have it; I left the store as if guided and marched to another store and found it immediately. In Sumarah we call this accompanying. Thanks Izabel!"), Jennifer Love Hewitt, Adaudite (Kalamangga Amok, Dark Mother, "Você está com certeza que é a Magali? Parece eu!" (Out of the frying pan, into the fire?), Dadau: "Deixa estar, jacaré!" David: "Deixa estar, cucaracha!", Hekeba, Kalamangga, Honored Matre, Madredeus, "Minha vingança será maligna!", Sundel Bolong, Shelob, "Aquiduquesa, é chique mas eu prefiro princesa", "Gonorrhoea Imaculada", "Themis, really, that lightweight? I suspect you were more pleased to be called Adonis than I am to be called that infinite disappointment!", "Just come through my hand and turn the stupid windshield wipers off!", Orchids -- The Dark Mothers, "Return of the Dragon"), Michelle Lopez, Keira Knightley, Veronica Rolim ("Don't you leave me here...", Venus: "I have a statue that looks like you in the garden", "Would you walk me and Maria down to my car. I'm scared!"), Kimberley Conrad (Kubelh, Cybele), Yanti Moerdono (Kejaksaan: "I was in the zoo in Surabaya, yesterday. There was a big-nosed monkey who looked just like you!", "Sriwidari and the ever so forlorn orangutan", "My summer palace would be a little house in Tawangmangu; my principal palace would be the one in Kartasura, abandoned, real nice, no electricity, very quiet!", "Bengawan Solo and Wit's End have a surprising amount in common."), Celine Dion, Michelle Yeoh, Indah, Penelope Cruz, Jacqueline Kim, Patty Sessiva (lé/nduk, "Give only that which is fully taken; take only that which is fully given; beyond, beware!", "The road to Hell is getting your own way!"), Dale Mangels, Patricia Velazquez, Sinead O'Connor, Gillian Bonner, Mindy Bergner, Luciana Pedraza, Paris Hilton, Ibu Mar (Dewi, Grogol), Tiffany Taylor, Nancy Moog (Horsie, Wildcat), Elizabeth Hurley (Nemesis "tart", "Jealous, seriously jealous: I just wish I knew about what!", "Pandering my pudenda in public as if a pussy on the prowl!", "The True Queen of England" (Think it through: what does that tell us?), Ratuning kusuma, Ratu pinanditi, Abdi Dalem), Ndari, Aribergenia, Lynn Thomas, Daniela Quirini, Nigella Lawson (Kangdjeng Ratu Kusuman, Kangdjeng Ratu Ajunan, Mati mou, Archduchess, Nemesis "sweet", Abdi Dalem, "My Queen Nigella", Tintiya, Nimas ratu-ratuning memanis), Beatrix Pfleiderer, Margo Byrd, Sheila Figueiredo, Robbie Roe, Angel Boris, Suwarni (mbak/ndik -- gadis dari Eromoko, mbakku), Beatriz Rolfsen Jorge, Cher, Sarah Brightman (Nemesis "spice"), Joan Ifland ("Like hell I don't remember you!"), Winona Ryder ("Lojas Americanas"), Julia Roberts, China Lee, Eloah Diogo, Almudena, Aishwarya Rai, Soraya Landim ("Vossa Santíssima Majestade e Altíssima Alteza, Rainha, Imperatrix, Arquiduquesa, Soberana e AutokrathV de Portugal e dos Algarves daquem e dalém do mar", "Soraya, we have to stop meeting like this!") and what I call "The Blessed Flowers of Eastern Europe" which include Anca Gavris, Katia Spassova, Tatiana Vinogradova (Mati mou, Tistiani, Khanbalik, Kangdjeng Ratu Ayunan, Abdi Dalem, Het Ingsun, Adik Wistiani, Wasp Honey), Olga Kopylova, Irina Kodin and Svetlana Tereshkova.
In December 1980 I prophetically pronounced to Her Adamantine Majesty, "The moving pieces must move." I don't suppose we had very far to go; just from where we were pretended through the Gate of the Instance to Here and Now, but somehow it has seemed like a very long trip.





I. INTRODUCTION
IV. JUSTICE DEPENDS ON CONFRONTATION AND ALL THINGS HAPPEN BY CONFRONTATION AND NECESSITY
.