SUMARAH:
A STUDY OF THE ART OF LIVING

David Gordon Howe, Ph.D.


Mamayu hayuning bawana
Mamayu hayuning jagad
Serve the harmony of the world
Serve the harmony of the universe
This work describes the sublime beauty of Javanese mysticism in general terms and then goes on to discuss Sumarah theory and practice in particular. The research was done in Surakarta, one of Java's two magnificent old Mataram court cities, from 1978 to 1980.

Part I. BACKGROUND
Part II. STUDYING THE PRESENT
Part III. PRACTICING THE PRESENT
10. Leadership Training and Practice
Part IV. PERSONAL EXPERIENCE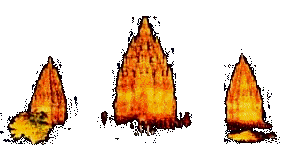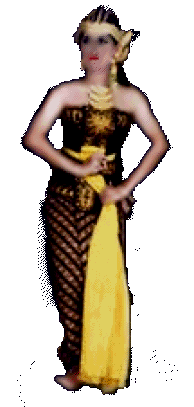 LINKS
Javanese Mystical Movements A valuable, clear and concise introduction to Javanese mystic theory and orientation.

THE BOOK OF BEING: "Look for Causes in Consequences" My Jeremiad that treats: 1) "the Evil that lurks in the Hearts of Men" (hqoV anqrwpw daimwn); 2) the Postmodern World's narcissistic abandon; 3) Christianity's insidious Cosmology/Eschatology; 4) the cavalier intellectualism, moral turpitude, existential/experiential alienation, spiritual vacuity and ever more besotted procrustean reductionism of Western Science; and 5) a revised reading of "The Book of Love", an obvious concern that is largely omitted from Western psychology and revealingly reflected in spectacularly empoverished cultural knowledge (notwithstanding the flood of schmaltz and schlock pumped out by the entertainment industry) concerning the always peculiar but often consistent course of affective bonding (there are more than 20 words in Javanese for various forms of one overworked word in English).

Sumarah Meditation International Network A source for activities and orientation.

Paguyuban Sumarah Sumarah's site in Indonesian

Subud A description of a Javanese mystic group with international chapters.

Amadeus Art Often inspired by Bali and Java.
.